Book Club - 7-11 years
Your brand new selection of books for 7-11-year-olds is here!
The
Book Club 7-11
range is carefully chosen by our team of experts to offer the newest and best books for children aged
7 to 11 years
.
Plus, don't forget that every order over £10 will earn your school
20% in free books
– so you can keep reading all year round. Take a look at the books below or
browse the whole Book Club 7-11 range
.
Not sure how
Scholastic Book Clubs
work?
Find out more
.
---
See more

Brand new!
Brand new!
usd prices

Price:

$9.85

gbp prices

Price:

£6.80

usd prices

Price:

$9.85

gbp prices

Price:

£6.80

usd prices

Price:

$17.25

gbp prices

Price:

£11.90

usd prices

Price:

$9.85

gbp prices

Price:

£6.80

usd prices

Price:

$9.85

gbp prices

Price:

£6.80

usd prices

Price:

$9.85

gbp prices

Price:

£6.80

usd prices

Price:

$8.40

gbp prices

Price:

£5.80

usd prices

Price:

$9.85

gbp prices

Price:

£6.80

usd prices

Price:

$9.85

gbp prices

Price:

£6.80

usd prices

Price:

$9.85

gbp prices

Price:

£6.80

usd prices

Price:

$10.75

gbp prices

Price:

£7.40

usd prices

Price:

$9.85

gbp prices

Price:

£6.80

usd prices

Price:

$12.60

gbp prices

Price:

£8.70

usd prices

Price:

$10.75

gbp prices

Price:

£7.40

usd prices

Price:

$9.85

gbp prices

Price:

£6.80

usd prices

Price:

$7.10

gbp prices

Price:

£4.90

usd prices

Price:

$14.20

gbp prices

Price:

£9.80

usd prices

Price:

$14.20

gbp prices

Price:

£9.80

usd prices

Price:

$14.48

gbp prices

Price:

£9.99

usd prices

Price:

$12.60

gbp prices

Price:

£8.70

usd prices

Price:

$8.40

gbp prices

Price:

£5.80

usd prices

Price:

$10.75

gbp prices

Price:

£7.40

usd prices

Price:

$9.85

gbp prices

Price:

£6.80

usd prices

Price:

$9.85

gbp prices

Price:

£6.80

usd prices

Price:

$8.40

gbp prices

Price:

£5.80

usd prices

Price:

$10.75

gbp prices

Price:

£7.40
See more

We recommend
We recommend
usd prices

Price:

$8.40

gbp prices

Price:

£5.80

usd prices

Price:

$17.25

gbp prices

Price:

£11.90

usd prices

Price:

$9.85

gbp prices

Price:

£6.80
See more

Back to school
Back to school
usd prices

Price:

$23.80

gbp prices

Price:

£16.40

usd prices

Price:

$14.20

gbp prices

Price:

£9.80

usd prices

Price:

$7.10

gbp prices

Price:

£4.90

usd prices

Price:

$10.75

gbp prices

Price:

£7.40

usd prices

Price:

$7.10

gbp prices

Price:

£4.90

usd prices

Price:

$8.40

gbp prices

Price:

£5.80

usd prices

Price:

$60.81

gbp prices

Price:

£41.94

usd prices

Price:

$304.07

gbp prices

Price:

£209.70

usd prices

Price:

$10.14

gbp prices

Price:

£6.99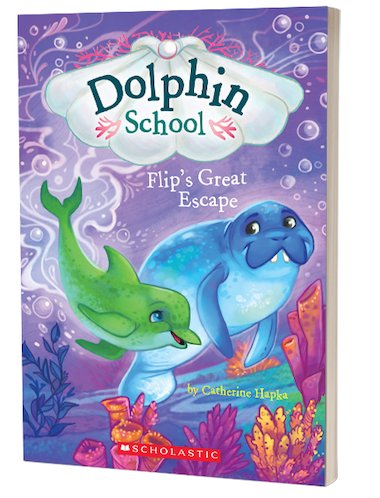 Our Highlight for 7-11-year-olds
A charming short novel from this easy-read series
Perfect for fans of Rainbow Magic and Secret Kingdom
A heartwarming story which builds reading confidence
Popular series which opens up a beautiful ocean world
Shop now
See more

Books for animal lovers
Books for animal lovers
usd prices

Price:

$12.10

gbp prices

Price:

£8.35

usd prices

Price:

$12.10

gbp prices

Price:

£8.35

usd prices

Price:

$8.40

gbp prices

Price:

£5.80

usd prices

Price:

$9.85

gbp prices

Price:

£6.80

usd prices

Price:

$7.75

gbp prices

Price:

£5.35

usd prices

Price:

$8.40

gbp prices

Price:

£5.80

usd prices

Price:

$8.40

gbp prices

Price:

£5.80

usd prices

Price:

$10.75

gbp prices

Price:

£7.40

usd prices

Price:

$47.55

gbp prices

Price:

£32.80

usd prices

Price:

$9.80

gbp prices

Price:

£6.75

usd prices

Price:

$9.85

gbp prices

Price:

£6.80

usd prices

Price:

$9.85

gbp prices

Price:

£6.80

usd prices

Price:

$4.85

gbp prices

Price:

£3.35

usd prices

Price:

$9.85

gbp prices

Price:

£6.80

usd prices

Price:

$26.85

gbp prices

Price:

£18.50

usd prices

Price:

$8.40

gbp prices

Price:

£5.80

usd prices

Price:

$8.40

gbp prices

Price:

£5.80

usd prices

Price:

$12.60

gbp prices

Price:

£8.70

usd prices

Price:

$8.40

gbp prices

Price:

£5.80

usd prices

Price:

$8.50

gbp prices

Price:

£5.85

usd prices

Price:

$8.40

gbp prices

Price:

£5.80

usd prices

Price:

$8.50

gbp prices

Price:

£5.85

usd prices

Price:

$4.99

gbp prices

Price:

£3.44

usd prices

Price:

$8.40

gbp prices

Price:

£5.80

usd prices

Price:

$6.99

gbp prices

Price:

£4.82

usd prices

Price:

$8.40

gbp prices

Price:

£5.80

usd prices

Price:

$32.25

gbp prices

Price:

£22.25
See more

Fascinating facts
Fascinating facts
usd prices

Price:

$27.55

gbp prices

Price:

£19.00

usd prices

Price:

$14.20

gbp prices

Price:

£9.80

usd prices

Price:

$11.00

gbp prices

Price:

£7.60

usd prices

Price:

$9.15

gbp prices

Price:

£6.30

usd prices

Price:

$3.85

gbp prices

Price:

£2.65

usd prices

Price:

$9.85

gbp prices

Price:

£6.80

usd prices

Price:

$17.25

gbp prices

Price:

£11.90

usd prices

Price:

$9.15

gbp prices

Price:

£6.30

usd prices

Price:

$14.20

gbp prices

Price:

£9.80

usd prices

Price:

$8.40

gbp prices

Price:

£5.80

usd prices

Price:

$8.40

gbp prices

Price:

£5.80

usd prices

Price:

$23.80

gbp prices

Price:

£16.40

usd prices

Price:

$9.85

gbp prices

Price:

£6.80

usd prices

Price:

$8.40

gbp prices

Price:

£5.80

usd prices

Price:

$10.75

gbp prices

Price:

£7.40

usd prices

Price:

$11.00

gbp prices

Price:

£7.60

usd prices

Price:

$14.20

gbp prices

Price:

£9.80

usd prices

Price:

$8.40

gbp prices

Price:

£5.80

usd prices

Price:

$14.20

gbp prices

Price:

£9.80

usd prices

Price:

$14.20

gbp prices

Price:

£9.80

usd prices

Price:

$12.60

gbp prices

Price:

£8.70

usd prices

Price:

$12.60

gbp prices

Price:

£8.70

usd prices

Price:

$10.75

gbp prices

Price:

£7.40

usd prices

Price:

$9.85

gbp prices

Price:

£6.80

usd prices

Price:

$17.25

gbp prices

Price:

£11.90

usd prices

Price:

$8.40

gbp prices

Price:

£5.80
See more

Read the classics
Read the classics
usd prices

Price:

$9.85

gbp prices

Price:

£6.80

usd prices

Price:

$37.55

gbp prices

Price:

£25.90

usd prices

Price:

$10.75

gbp prices

Price:

£7.40

usd prices

Price:

$51.75

gbp prices

Price:

£35.70

usd prices

Price:

$19.55

gbp prices

Price:

£13.50

usd prices

Price:

$9.85

gbp prices

Price:

£6.80

usd prices

Price:

$8.40

gbp prices

Price:

£5.80

usd prices

Price:

$9.85

gbp prices

Price:

£6.80

usd prices

Price:

$9.85

gbp prices

Price:

£6.80

usd prices

Price:

$45.60

gbp prices

Price:

£31.45

usd prices

Price:

$43.00

gbp prices

Price:

£29.65

usd prices

Price:

$10.75

gbp prices

Offer price:

£7.40

RRP:

£7.99

usd prices

Price:

$78.30

gbp prices

Price:

£54.00

usd prices

Price:

$32.05

gbp prices

Offer price:

£22.10

RRP:

£26.97

usd prices

Price:

$6.95

gbp prices

Offer price:

£4.80

RRP:

£5.99

usd prices

Price:

$12.60

gbp prices

Offer price:

£8.70

RRP:

£8.99

usd prices

Price:

$12.60

gbp prices

Offer price:

£8.70

RRP:

£8.99

usd prices

Price:

$6.95

gbp prices

Offer price:

£4.80

RRP:

£5.99

usd prices

Price:

$6.95

gbp prices

Offer price:

£4.80

RRP:

£5.99

usd prices

Price:

$6.95

gbp prices

Offer price:

£4.80

RRP:

£5.99

usd prices

Price:

$6.95

gbp prices

Offer price:

£4.80

RRP:

£5.99

usd prices

Price:

$12.60

gbp prices

Offer price:

£8.70

RRP:

£8.99

usd prices

Price:

$85.60

gbp prices

Offer price:

£59.05

RRP:

£96.84

usd prices

Price:

$6.95

gbp prices

Offer price:

£4.80

RRP:

£5.99

usd prices

Price:

$6.95

gbp prices

Offer price:

£4.80

RRP:

£5.99
See more

Funny books
Funny books
usd prices

Price:

$12.10

gbp prices

Price:

£8.35

usd prices

Price:

$12.10

gbp prices

Price:

£8.35

usd prices

Price:

$7.75

gbp prices

Price:

£5.35

usd prices

Price:

$19.55

gbp prices

Price:

£13.50

usd prices

Price:

$3.85

gbp prices

Price:

£2.65

usd prices

Price:

$9.85

gbp prices

Price:

£6.80

usd prices

Price:

$17.25

gbp prices

Price:

£11.90

usd prices

Price:

$47.55

gbp prices

Price:

£32.80

usd prices

Price:

$9.80

gbp prices

Price:

£6.75

usd prices

Price:

$9.85

gbp prices

Price:

£6.80

usd prices

Price:

$8.40

gbp prices

Price:

£5.80

usd prices

Price:

$9.85

gbp prices

Price:

£6.80

usd prices

Price:

$9.85

gbp prices

Price:

£6.80

usd prices

Price:

$12.60

gbp prices

Price:

£8.70

usd prices

Price:

$7.10

gbp prices

Price:

£4.90

usd prices

Price:

$9.85

gbp prices

Price:

£6.80

usd prices

Price:

$9.85

gbp prices

Price:

£6.80

usd prices

Price:

$8.40

gbp prices

Price:

£5.80

usd prices

Price:

$8.50

gbp prices

Price:

£5.85

usd prices

Price:

$37.55

gbp prices

Price:

£25.90

usd prices

Price:

$8.50

gbp prices

Price:

£5.85

usd prices

Price:

$9.85

gbp prices

Price:

£6.80

usd prices

Price:

$4.99

gbp prices

Price:

£3.44

usd prices

Price:

$9.15

gbp prices

Price:

£6.30

usd prices

Price:

$6.99

gbp prices

Price:

£4.82

usd prices

Price:

$9.15

gbp prices

Price:

£6.30
See more

Read what's on screen
Read what's on screen
usd prices

Price:

$7.10

gbp prices

Price:

£4.90

usd prices

Price:

$10.75

gbp prices

Price:

£7.40

usd prices

Price:

$14.20

gbp prices

Price:

£9.80

usd prices

Price:

$9.85

gbp prices

Price:

£6.80

usd prices

Price:

$14.20

gbp prices

Price:

£9.80

usd prices

Price:

$10.75

gbp prices

Price:

£7.40

usd prices

Price:

$14.20

gbp prices

Price:

£9.80

usd prices

Price:

$9.85

gbp prices

Price:

£6.80

usd prices

Price:

$10.75

gbp prices

Price:

£7.40

usd prices

Price:

$65.25

gbp prices

Price:

£45.00

usd prices

Price:

$9.85

gbp prices

Price:

£6.80

usd prices

Price:

$10.75

gbp prices

Price:

£7.40

usd prices

Price:

$16.55

gbp prices

Price:

£11.40

usd prices

Price:

$21.00

gbp prices

Price:

£14.50

usd prices

Price:

$10.75

gbp prices

Price:

£7.40

usd prices

Price:

$8.40

gbp prices

Price:

£5.80

usd prices

Price:

$10.75

gbp prices

Price:

£7.40

usd prices

Price:

$41.30

gbp prices

Price:

£28.50

usd prices

Price:

$43.49

gbp prices

Price:

£29.99

usd prices

Price:

$45.60

gbp prices

Price:

£31.45

usd prices

Price:

$10.75

gbp prices

Price:

£7.40

usd prices

Price:

$8.40

gbp prices

Price:

£5.80

usd prices

Price:

$19.55

gbp prices

Price:

£13.50

usd prices

Price:

$9.85

gbp prices

Price:

£6.80

usd prices

Price:

$7.10

gbp prices

Price:

£4.90

usd prices

Price:

$10.75

gbp prices

Price:

£7.40

usd prices

Price:

$9.85

gbp prices

Price:

£6.80