PM teacher's page

PM is the largest and most finely-levelled reading programme in the UK, with a proven approach to developing successful readers. Click here for the latest PM catalogue.
On this page, you will find a range of supporting teacher's notes, free downloadable activity sheets and a links chart to the new National Curriculum in England. We will be adding to these pages over time.
PM Case Studies
Read how Glenfrome Primary School use PM to build readers.
PM Reading and the National Curriculum
Read how PM Reading can help you to deliver some of the key aims of the new Primary National Curriculum.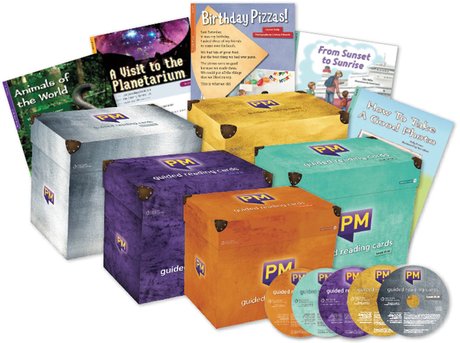 h3. PM Guided Reading Cards
These box sets each contain 20 four-page cards (Orange to Silver) or 10 six-page cards (Emerald to Sapphire). There are six copies of each card. Fiction and non-fiction texts featuring all the standard text types are provided, with literal and inferential questions on the back of each card.
Click below for free sets of teacher's notes and answers for each box set:
PM Orange
Teacher's notes / Answers
PM Turquoise
Teacher's notes / Answers
PM Purple
Teacher's notes / Answers
PM Gold
Teacher's notes / Answers
PM Silver
Teacher's notes / Answers
PM Emerald
Teacher's notes / Answers
PM Ruby
Teacher's notes / Answers
PM Sapphire
Teacher's notes / Answers
You can also download a Guide to text types found in the series.
To purchase one of these box sets, click here .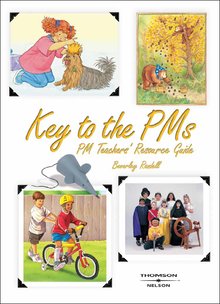 h3. Keys to the PM 'Keys to the PMs' offers an in-depth look at the meticulous levelling behind the PM books and an overview of children's literacy development at each PM level.
© Key to the PMs Beverley Randell, Nelson Australia. Reproduced with the permission of Cengage Learning Australia.
Free downloadable activity sheets
These free activity sheets link directly to specific PM Storybook titles. They have been divided by colour band. We will be adding to this collection over time, so you might like to bookmark this page.